Gilmore Girls (2000)
7.875/10
Comedy, Drama
Time: 44m
Life's short. Talk fast.
Overview
Set in the charming town of Stars Hollow, Connecticut, the series follows the captivating lives of Lorelai and Rory Gilmore, a mother/daughter pair who have a relationship most people only dream of.
Gilmore Girls (2000)
Comedy, Drama
7.875/10 - Time: 44m
Life's short. Talk fast.
Overview
Set in the charming town of Stars Hollow, Connecticut, the series follows the captivating lives of Lorelai and Rory Gilmore, a mother/daughter pair who have a relationship most people only dream of.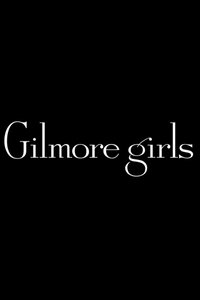 Season 1
2000 21 episodes
Lorelai, 32 years old, has always done things her way. Raised in a world of money and cotillions, she was wilder than the other girls. Pregnant at age 16, she chose her own path, and, in true style, walked with flawless posture right out the door. With fire and determination, Lorelai has worked her way up from maid to manager at the historic Independence Inn, all while keeping sight of her dream to open her own inn with best friend Sookie, the hotel's hopelessly clumsy culinary genius. Lorelai's 16-year-old daughter, straight-A student Rory tries to prove herself at the exclusive Chilton Preparatory School, a daunting new world of girls with attitudes and boys with shiny cars. But when Rory meets Dean, the attraction hits her like a ton of bricks and single mom Lorelai begins to notice in Rory her own dreams and rebellious youth.
Season 2
2001 22 episodes
Lorelai and Rory Gilmore's unique mother-daughter relationship evolves this season as Lorelai ponders a surprise marriage proposal and Rory enters her next year at the exclusive Chilton Academy and continues her on again/off again romance with Dean. Friday night dinners with Lorelai's uptight parents keep up the family tradition of fun and friction, and Lorelai continues to works at the Independence Inn while dreaming of opening her own B&B. Meanwhile, at Luke's, coffee's not the only thing brewing as the gruff proprietor realizes that Lorelai may be more than just his best customer.
Season 3
2002 22 episodes
As graduation from Chilton Academy approaches, Rory's life becomes complex, her lifelong dream of attending Harvard at odds with her grandparents' wishes for her to attend Yale. Rory and Lorelai deal with Rory's transition from high school to university, as both of their love lives grow chaotic. Lorelai's attraction to Luke remains hidden with the appearance of old flames and new, including Christopher, Rory's father; Max, Rory's English teacher; and the divorced Alex. Rory's relationship with Dean is strained by her growing attraction to Jess, Luke's rebellious nephew. Will Jess's rebellious attitude be too much for Luke to handle?
Season 4
2003 22 episodes
Lorelai quits her job as manager of the Independence Inn, realizing her ambition of opening an inn of her own, The Dragonfly, with her best friend, Sookie. But various setbacks make renovating the new inn harder than Lorelai could have imagined. Lorelai & Sookie start a catering business to help pay for the expenses, made all the more difficult because Sookie is pregnant. Meanwhile, Rory is adjusting to her new life at Yale University, coping with the trials & tribulations that come with living at college. The stress of academia is bundled with having to handle her eccentric fellow students, especially her roommates, and the pressure of achieving her dream of becoming a journalist. All the while, the Gilmore girls still have to deal with Lorelai's parents every Friday night, the men of love lives past and the relationships of those who come in and out of Stars Hollow.
Season 5
2004 22 episodes
Lorelai and Rory face major life changes. Lorelai is happy owning and operating an inn with best friend Sookie, but quickly learns the demands of being the boss. A bigger surprise is that her longtime friendship with Luke has become a romance. Lorelai and Luke try to hide their relationship, but the town soon knows they are dating. The reappearance of Rory's father, Christopher, adds to the drama. Rory's romantic life is also complicated; at the forefront is her relationship with Dean—who's now married. In her second year at Yale, Rory is more involved in the college newspaper, and meets Logan, who comes from the same old-money world as her grandparents. Rory could be on the path of her dreams—or is she?
Season 6
2005 22 episodes
Lorelai and Rory face their first-ever serious incident of estrangement from each other. Lorelai did everything she could to change Rory's self-destructive path, including asking her parents for help. Feeling betrayed when they side with Rory, Lorelai pours her heart out to her boyfriend, Luke. When Luke instantly offers his support, a touched and emotionally fragile Lorelai impulsively asks Luke to marry her. Rory has also drifted away from her best friend, Lane Kim, who spent the summer touring with her band. Now, Rory and Lane vow to renew their friendship. Plus, Rory's intense former classmate Paris Geller is as upset as Lorelai when she learns that Rory has left Yale. Surprisingly, Rory's wealthy and self-indulgent boyfriend, Logan, is also concerned about Rory's decision to leave school and is convinced that she's making a mistake. Will Rory change her mind?
Season 7
2006 22 episodes
With a colorful cast of characters, life in Stars Hollow is anything but dull. As the season unfolds, Lorelai's relationship with Luke may be over now that she has let Christopher, Rory's father, come between them again. Even so, Lorelai and Luke still have to coexist in tiny, close-knit Stars Hollow with the town's watchful eyes on them and their charged history. Meanwhile, Rory will attempt to keep her long-distance romance with Logan alive, even though communication has never been their strong suit, and London is far away. Rory now begins her senior year at Yale and continues as the editor of the Yale daily paper.